The Swimming-Pool
The swimming-pool, for exclusive use by our guests, is built on a terrace-cultivation of olive-groves in a panoramic position. (Terrace cultivations of olive-groves in Tuscany are typical of the region because of the landscape. In the hills of the area, farmers use this tecnique to cultivate olives).
The garden of the swimming-pool is surrounded by countryside and is about 100 m. (109,36 yards) from the apartments (2 minute walk).
It unfolds on six levels:

First level with entrance and toilet.

Second level with barbecue, three wooden tables in a shade zone and the little waterfall of the swimming-pool.

Third level with swimming-pool 14 x 6 m. (depth 1,45 m. – 4,75 ft.), deck-chairs and beach-umbrellas, bar and fridge, gazebo and dressing-room.

Fourth, fifth, sixth levels with a shower, beach-umbrellas and deckchairs set among the olive trees on a splendid lawn.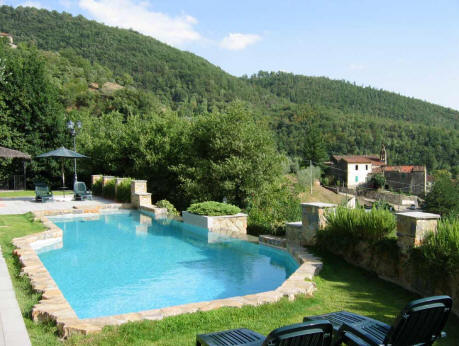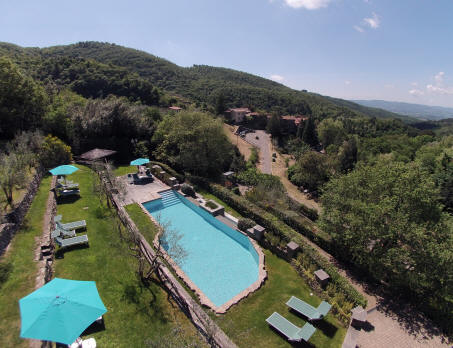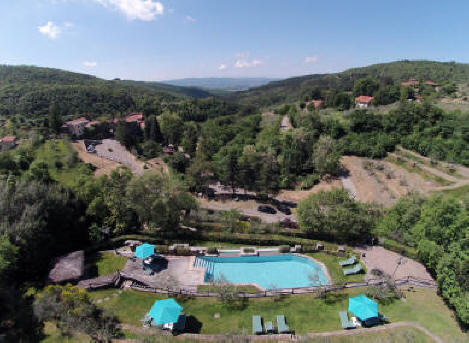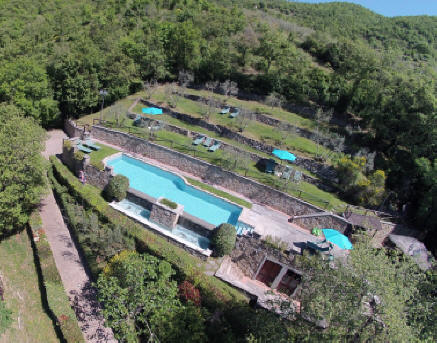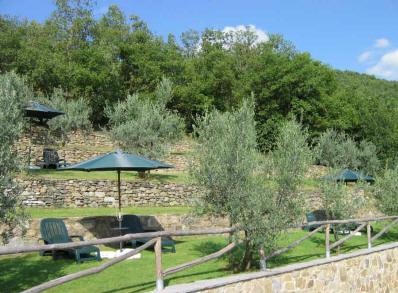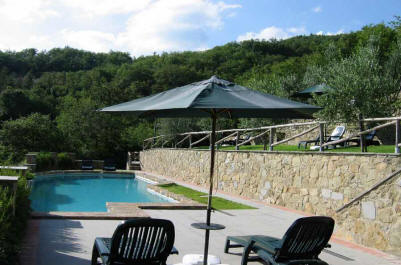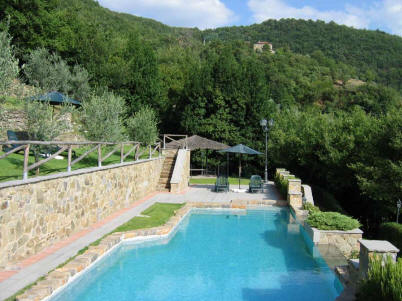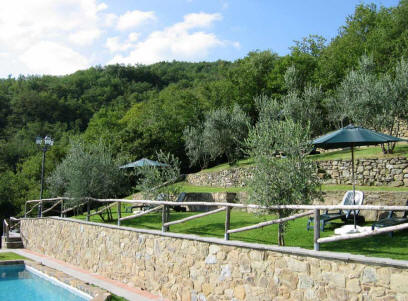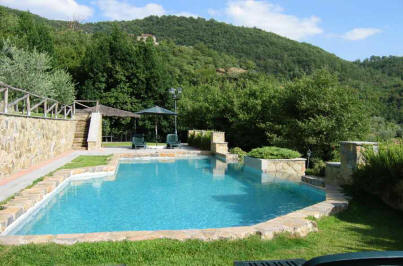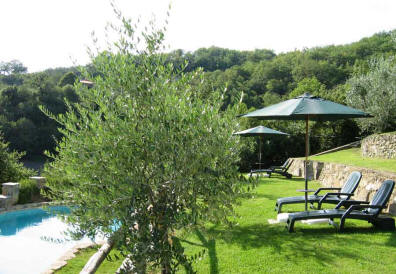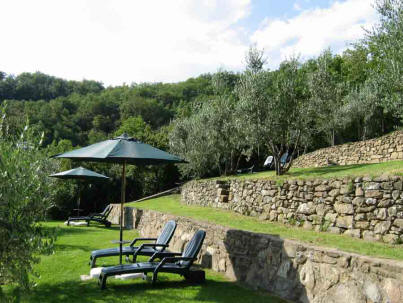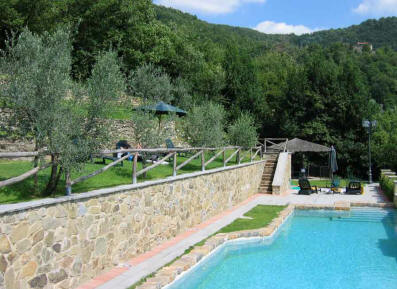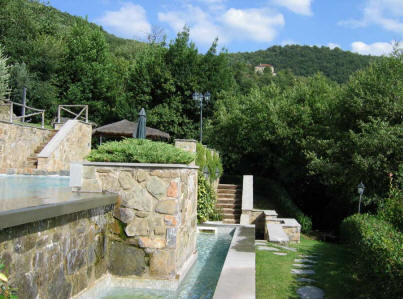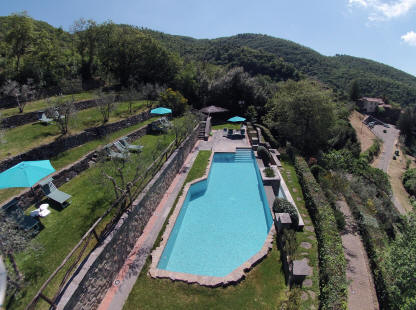 The view from the swimming-pool.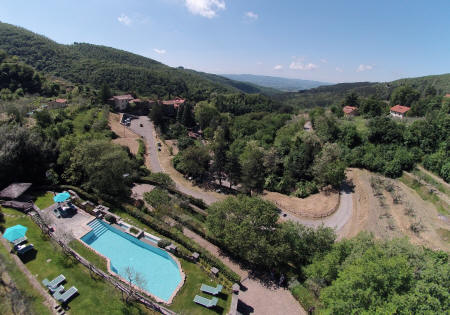 Tables, bar and gazebo.