Welcome to "LA LUNA NEL POZZO"
VACATION HOMES in Gello Biscardo,
a medieval village in the Tuscan countryside
In Tuscany, nestled in the slopes of the mountain Pratomagno, between Arezzo (20 km-12,42 miles) and Florence (50 km– 31,06 miles), is the small medieval hamlet of Gello Biscardo (population 20 approx.). This village is about 450 m. (0,27 miles) above sea level, where beech trees and chestnut trees are combined with olive groves to provide a striking natural scenery.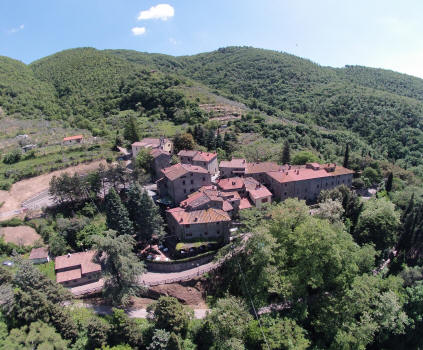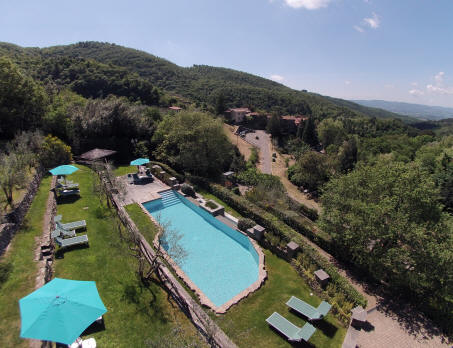 Today this small village of around 25 houses has become a summer retreat for those who wish to escape from the chaotic life of the city and relax in a small peaceful Tuscan village. Here you can rediscover a fascinating way of life amidst history, nature and tradition.
Inside the village are available for our guests 5 charming apartments furnished in Tuscan country style. Thanks to a skilful restoration, faithful and accurate, respecting its ancient origins and architectural features, these apartments rediscover their original splendour and become fascinating vacation homes.
Our services are:
The swimming-pool, 14x6 m. (15,31x6,56 yard), approximatly 100 m.

(109,36 yards) from the apartments (2 minute walk)

is surrounded by a beautiful garden.

A small restaurant next to the apartments with its delightful garden is available for those who wish to taste typical Tuscan dishes made with natural products.

We provide tables and chairs to enjoy meals while admiring the splendid view.
The services of the Reception are available from May to September: we can provide tourist information and apartments assistance on the evenings of Monday, Wednesday and Friday, and every Saturday for check-in and check-out.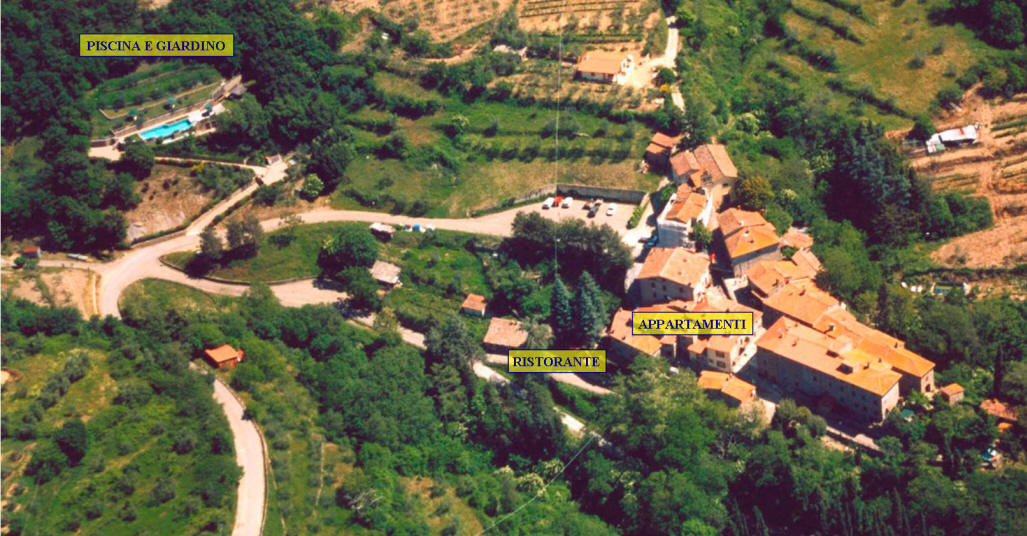 Description and photos of apartments
last update : 13/12/2020